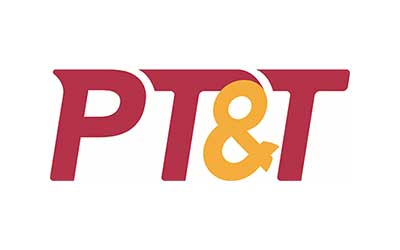 16 May

PT&T revenue up by 19% buoyed by IT services

In its latest disclosure, diversified telecommunications firm PT&T announced its financial results for the year ending December 31, 2021 with revenue growth of 19% year-on-year attributed to an uptick in IT services demand as well as a respectable increase in its subscriber base at 9%.

Recurring service revenues grew by 13% as momentum built with the return of economic activity post-pandemic that saw more and more businesses bounce back.

PT&T's foray in IT Services paid off with an impressive 207% growth, contributing 14% to the overall revenue share of the company.

PT&T President and CEO James G. Velasquez states, "The easing of mobility restrictions in 2021 has reopened the economy, providing PT&T further boost to serve more customers with relevant connectivity and IT service bundles, enabling them to adapt and grow their businesses in these challenging times."

Investment in people assets and network operations, which are necessary expenditures to grow the business, limited the core EBITDA margin in 2021 to 19% from 20% in 2020.

The company sustained a remarkable reduction in the company's net loss by 27% versus last year's 40% which is mainly driven by depreciation on account of network investments and non-core expenses related to its exit from corporate rehabilitation.

As it continues to invest on upgrading its network and the skill sets of its people, PT&T remains on track towards becoming the partner of choice for broadband connectivity and cutting-edge digital transformation solutions in the markets it serves.

Velasquez adds, "Even as the business impact of the pandemic spilled over to 2021, PT&T has proven to be resilient turning in an encouraging performance that augurs well in the scale-up of our business in 2022 and beyond."

PT&T announced last month that it has entered a strategic partnership with US-based Continental Advisory Services (CAS) LLC and Urban Logistic Advisory Services (ULAS) Inc. to expand its network in underserved areas in NCR and key cities in the country.

This welcome development signals the start of PT&T's position in staging a comeback as one of the top telecommunications firms in the country.

ABOUT PT&T:

Incorporated in 1962, PT&T is a diversified telecommunications and information technology services provider. The Company caters to corporate, small/medium business, and residential segments across the Philippines. PT&T continues to specialize in adapting its services to the needs of enterprise and institutional end users. At present, PT&T's business activities are categorized into two major businesses: Connectivity and IT Services.

Currently, PT&T has a network reach of 22,800 fiber kilometers in high-growth areas, covering almost 40% of the total Philippine population. The Company holds a 25-year National Legislative Franchise which allows them to establish, maintain, and operate both wired and wireless telecommunications systems for domestic and international communication. PT&T is a publicly listed company in the Philippine Stock Exchange.

For more information, go to https://www.ptt.com.ph or you may contact PT&T's Investor Relations at investors@ptt.com.ph.